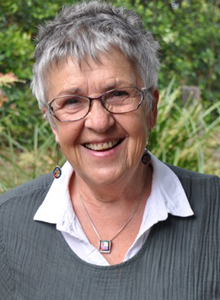 I am a qualified Gestalt Therapist, Family Constellation Facilitator and Addictions Counsellor working with individuals, couples, families and groups. I have been a lecturer in Holistic Counselling at Nature Care College, and have worked in various capacities at South Pacific Private over a period of eleven years, including Clinical Supervisor. I was also co-director at Gestalt Therapy Sydney and now devote my time mainly to what I love doing, which is Constellations work. I have studied Family Constellations with many world leaders in the field and have been conducting workshops and practitioner training on this work both locally and overseas regularly over the last few years. I was a member of the organising committee for the inaugural Australian Pacific Constellation Intensive in January 2011 and 2013 conference
Life for me started near Ljubljana, Slovenia. As the seventh of eight children, born into a 3rd generation farming family I developed a preference for nature rather than school. In my early twenties, my husband, myself and our 2 year old son arrived in Australia, intending to stay for two years. That was thirty five years ago. Two years later we had our second son. Speaking no English, having no family support, and believing there was no way to return home, my life became smaller and darker until it was totally black with what I now understand as being a depression. This continued for the next fifteen years before I experienced my nervous breakdown / through. Then my life took a dramatically different direction. It began with participating in twelve steps groups, then exploration into my family of origin moving to complete formal Gestalt Therapy training. It was at this point that I began to comprehend and see the gifts of my earlier depression.
For the next twenty years I applied my direct experience and training, working initially with youth in refuges and supporting families in crisis as a family support counsellor. Since 1995 my focus has been on workshop facilitation, teaching and training along with providing supervision for other therapists and students.
I continue to enjoy nature, living close to the beach and lake where I swim and walk regularly. I believe in living in harmony and balance, which often incorporates playing with my 6 beautiful grandchildren. And oh yes, I very much enjoy a good coffee with my friends.
Maria is a clinical member of GANZ, PACFA, ISCA as well as an accredited PACFA Supervisor.